Im Tracey! I have been working in the fitness industry since 2001 where I qualified as a personal trainer whilst completing my degree in sports science.
I then went on to do my Masters Degree in Exercise and Nutrition Science and set up a small business called bonematters that travels around the UK running Osteoporosis Awareness Events to Universities, businesses and health clubs.
For the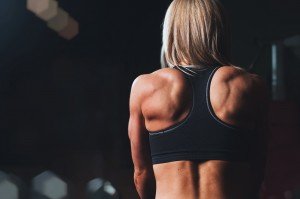 last 11 years I have been teaching exercise classes, personal training and running bonematters! This year, I have decided to add on another service and offer Sports Massage!
I completed my course in September 2017 and passed with a merit.
My exercise qualifications, along with my degree and Masters degree, mean that, as well as helping injuries and ailments through sports massage, I can also provide the advice and guidance needed to see you all the way through recovery and back to full fitness.
From February 2018 I will be running a regular clinic at Nuffield Health and Wellbeing on Wrexham Road, Chester. For now, please contact me on here or through my mobile for more details. Once the clinic is fully up and running you will be able to book directly through Nuffield.
Clinic dates for February are:
Saturday 10th – 12:30 – 16:00
Wednesday 14th – 13:00 – 17:00
Saturday 17th – 12:00 – 16:00
Thursday 22nd – 15:00 – 17:00
Friday 23rd – 15:00 – 17:00
Wednesday 28th – 13:00 – 17:00
Appointments are 40 minutes and cost £25 payable by cash or cheque.
To book an appointment please call the club on 01244 689830
For more information about what to expect during your appointment click here!