Im Tracey! I have been working in the fitness industry since 2001 where I qualified as a personal trainer whilst completing my degree in sports science.
I then went on to do my Masters Degree in Exercise and Nutrition Science and set up a small business called bonematters that travels around the UK running Osteoporosis Awareness Events to Universities, businesses and health clubs.
For the last 11 years I have been teaching exercise classes, personal training and running bonematters! Last year, I decided to add on another service and offer Sports Massage!
I completed my course in September 2017 and passed with a merit.
My exercise qualifications, along with my degree and Masters degree, mean that, as well as helping injuries and ailments through sports massage, I can also provide the advice and guidance needed to see you all the way through recovery and back to full fitness.
In September 2018 I opened my own studio in Pulford Chester!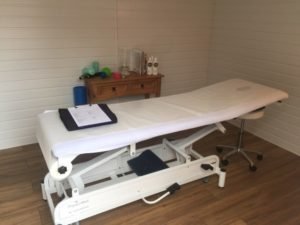 At The Studio we offer a range of treatments including Sports Massage, Hot Stone Massage, Full Body Massage & Facials
30 minute Sports Massage – £35
60 minute Sports Massage – £40
A range of  Facials – £45
Full Body Massage  (60 minutes) – £40
30 minute Hot Stone Massage – £30
60 minute Hot Stone Massage – £50
To book an appointment please call or text Tracey on 07825 556740
Its worth liking my Facebook page: The Studio – Sports Massage & Beauty Therapy. Keep up to date with clinic times, news and latest offers!
For more information about what to expect during your appointment click here!